Phone: +968 (2413 8093 – 9596 0998 – 9426 9189 – 9465 6531)
Email: contact@hvcoman.com
Heart and Vascular Center (HVC) is a unique health care establishment for the first time in the private sector in Oman.
At HVC we are providing an opportunity for the larger population of Oman, citizens and expatriates, to have a high quality specialized care that is easily accessible and affordable.
Our services are approved by major health insurance companies in Oman. We are also proud to be affiliated to specialized centers in Europe, India and Far East.
Our team and facilities are dedicated to serve our patients and their families with the highest of quality and the comfort they deserve.
Dr Matlooba Al Zadjali MD, MPH, PhD, Executive Director & Senior Cardiologist (Heart Failure)
Special Tour to Heart & Vascular Center in Al Adhaiba
#International Specialized Center for Heart & Vascular Diseases-HVC #HVC is a Center for Comprehensive care for patients with cardiac and vascular Diseases #The services are approved by major health insurance in Oman Medical Team. HVC has professional qualified and experienced Doctors and medical team #CEO is Dr. Matlooba Al Zadjali. Senior Cardiologist (Heart Failure)
International Specialized Centre For Heart & Vascular Disease
Our Mission & Values
To provide affordable, high-quality and state of art specialized medical care for patients with heart and vascular diseases.

To see our center becoming a reference institute in the country as an advocate in cardiovascular disease prevention and in promoting the health and lifestyle of patients with chronic heart and vascular diseases
HVC is a specialized centre offering healthcare solutions for patients with cardiac and vascular diseases. It offers services relating to general cardiology with an expert physician consulting on heart failure, as well as vascular assessments with special clinics covering diabetic feet and varicose veins. HVC takes patients through from their initial interactions with the centre focused on evaluation and education, to monitoring or immediate response to clinical needs with a broad range of treatments. The centre is committed to the continuation of patient care, as an option for patients of Oman's first specialised centre for CVDs, and will explore home visits as part of its [post] treatment clinical management.
Cardiovascular diseases (CVDs) are disorders of the heart and blood vessels. Heart attacks and strokes are usually acute events mainly caused by a blockage that prevents blood from flowing to the heart or brain. The most common reason for this is a build-up of fatty deposits on the inner walls of the blood vessels that supply the heart or brain. Bleeding from blood vessels in the brain or blood clots are also primary causes of strokes.
Cardiovascular Disease Worldwide

Reference: World Health Organization.
Cardiovascular Disease In Oman
Studies have shown that the prevalence of cardiovascular disease in Oman has increased. Like many countries worldwide the main causes of CVDs in local communities are hypertension (high blood pressure), diabetes, high cholesterol, and obesity. Over the last decade the National Health Survey found that hypertension was present within approximately 40% of respondents, which is not expected to lessen based on the increased sedentary lifestyles across the nation. Preventative and curative measures at all levels of healthcare thus form a national priority for all clinicians specialized in cardiology, as well as the relevant support services and governing authorities. The following facts adequately depict Oman's CVD crisis, as reported by the Ministry of Health's Annual Report:
Reference: Ministry of Health, Annual Health Report.
Preventative Measures & Self Check-up
Over 80% of premature heart attacks and strokes are preventable. In addition to a healthy diet and regular physical activity, checking and controlling risk factors for heart disease and stroke are very important, such as monitoring for high blood pressure, cholesterol and blood sugar. The following are key to maintaining an optimal state of health in terms of pre-emptive measures to avoid CVDs:
Insights on High Stress Environments
High pressure and dangerous lines of work characterize high stress environments and a primary contributor to the increased risk of developing CVDs. Consistent and significant sources of stress at work commonly induce negative states of health. The following comprise key examples of high-risk environments based on their delivery of stressors:
Whilst mortality rates from CVDs have largely declined in advanced industrial nations with better-established healthcare systems, the risk factors of hypertension, obesity, and diabetes ensue in the Sultanate. As an emerging country Oman has not yet developed international healthcare standards, particularly in reference to the number and quality of healthcare assets that offer specialisation, as demonstrated by the number of treatment centres for CVDs. It is imperative for people working in high stress environments to ensure that they monitor their health and go for check-ups as highly effective pre-emptive measures against CVDs.
The following are important recommendations for workers across all industries, with particular reference to high stress environments:
01- Identify elevated levels of hazardous activities and stressful workplace factors.
02- Maintain awareness of and avoid psychosocial stressors whilst at work.
03- Establish upper limits of weekly/monthly working hours.
04- Mandate vacation time to facilitate recovery.
05- Develop a lifestyle balance that avoid working excessively long hours.
Great care was taken in establishing HVC's services to ensure the highest quality of care and expertise. Highly qualified clinicians and state-of-the-art diagnostic equipment, as well as international standard procedures and guidelines are at the core of HVC's treatment plans and patient care.
Full investigations for heart disease are available at the centre, starting with initial consultations and blood work, an electroencephalograms (ECG), chest x-rays and echocardiography. Other specialized services delivered by HVC include:
Heart Failure clinics offer complete patient evaluation, education, regular monitoring, and immediate response to patients' clinical needs. They offer long-term benefits to patients, families, and the communities they serve through improving the lifestyle of HF patients and their families. This is a unique facility in the private sector in Oman run by a dedicated team and supervised by an internationally recognized cardiologist in this field who has a track record of successfully establishing this unique service in several parts of Oman under MoH.
1- General Cardiology: The clinic offers consultations to patients having symptoms related to their heart and provide specialized advices whether preventive or curative in a comprehensive caring environment that is financially affordable.
2- Consultation for Patient's Quality of Life: Cardiac Patients, especially those with heart failure, do have a complex lifestyle due to age and diminished cardiac reserve and are mostly dependent on medications and family support. To manage themselves well in their daily living and improve their quality of life, they and their families often need appropriate advice and medical education. Our team of trained staff and cardiologist take care of those aspects in a concerted effort to raise awareness and patient's quality of life.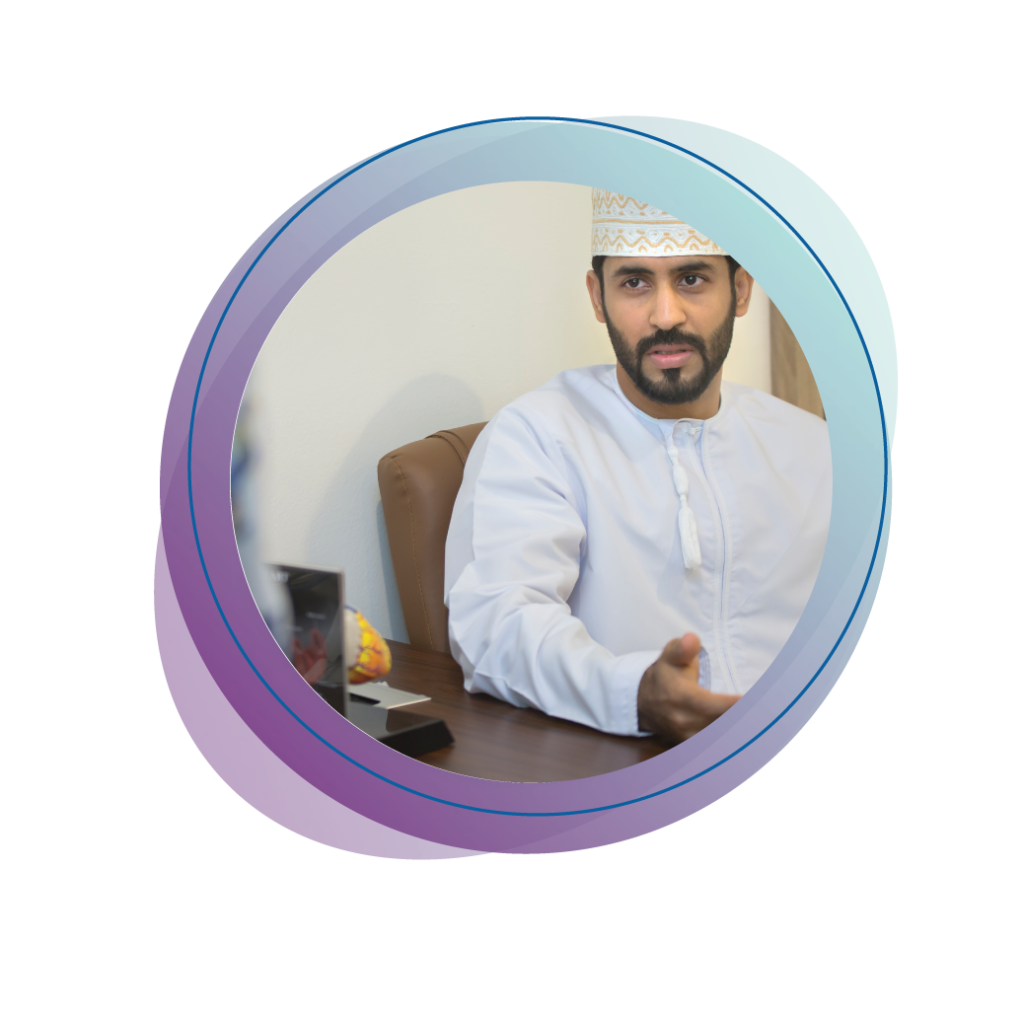 Vascularsurgical Consultations
1- Diabetic Foot clinic: Diabetic foot is a major health concern leading to lots of lifestyle debilitative results or even limb losses. Diabetic foot clinic has a wholistic approach to this problem focusing mainly to the preventive aspects but also taking special care of the foot which develop ulcers, infection or gangrene. Our highly qualified nurse and vascular surgeon work as a team to promote healthy feet and caring for diseased feet in diabetic population.
2- Varicose Veins: Varicose veins are abnormally dilated and tortuous veins in the lower limbs. A cause of uncomfortable symptoms to many people and to many others it is quite unsightly with social and psychological sequel. Depending on it's severity, we offer a full cascade of treatment modalities that include injection sclerotherapy, surgery and endovenous ablation (Lazer & Radiofrequency). Our patients are well assured for cosmetic varicose vein treatment.
3- Chronic Lower limb Pain: Chronic lower limb pain is a common uncomfortable experience in young adults and elderly. Frequently the causes can be due to restless limbs, night cramps, varicose veins or peripheral vascular diseases amongst other causes. With our highly experienced and internationally qualified vascular surgeon and our modern and simple diagnostic procedures we are able to provide a world class care and treatment for our patients who are suffering from these symptoms.
4- Vascular Access and AV Fistula: AV Fistula is a type of vascular access for hemodialysis in patients with chronic renal failure that acts as bridging procedure until renal transplant. The procedure for creating an AV fistula is very simple and involves connecting a vein with an artery to increase flow of blood and pressure in the vein. It is normally done under local anesthesia as a day surgery. Our vascular surgeon has more than 20 years experience in creating vascular accesses.
5- Arteriovenous Malformation (AVM): AV malformations and Hemangiomas are congenital abnormal distribution of veins and/or arteries in one or different parts of the body. It is quite unsightly when occurs on the surface of the body and sometimes may cause pain specially if deep muscles are involved. We offer surgical and non surgical treatment for these kinds of abnormalities.
6-Lymphedema: Lymphedema basically manifests as gradual swelling of one or more of the limbs mostly without pain but in later stages with skin thickening and limb deformity. It is more common in the lower limbs. Lymphedema occurs due to interruption of flow within the tiny lymphatic channels that drain fluids back into the circulation. This can be congenial, infective, traumatic or even after some surgical procedures. Although in majority of cases there is no treatment for the disease, sticking to the instructions given by the specialist can help to prevent worsening of the condition and sometimes improve. There are some centers' in the world that offer surgical procedures to reduce the burden in advanced stages of the disease. Hence, regular follow up with an experienced vascular surgeon can guide these patients in adapting with their condition and lifestyle.
7- Peripheral Arterial Disease (PVD): PVD is a degenerative disease of the
arteries of the lower limbs that occurs in the elderly due to aging process. It involves hardening of the arterial wall due to fat and calcium deposition. The process can be faster, worse and more frequent in those who smoke or have high blood pressure or diabetes. Depending on the stage of the disease, a person can be asymptomatic, suffer from pain while walking or severe pain and ulceration of the foot. It is very mportant to seek help as early as possible specially if a person suffering from high BP or Diabetes. Ours is the only specialized vascular centre in the private sector that offers a wholistic care for this condition and provides treatment if necessary. The treatment may include balloon angioplasty or bypass surgery to improve blood supply to the lower limbs.
8- Stroke & Carotid Artery Disease: Majority of strokes or TIA (AKA ministrokes) are due to clots flowing through carotid arteries. These are mostly due to carotid artery disease and narrowing. Clinical studies showed that many of these patients, whether symptomatic or asymptomatic, may benefit from carotid surgery known medically as endarterectomy (CEA). This is to reduce the risk of repeated ischaemic stroke. Our vascular surgeon has vast experience in dealing with this disease and performing the surgery if necessary.
1- Gall Stones: Not all gall stones need removal. Majority have no symptoms and do not require any treatment. However, in certain conditions and if there are particular symptoms patients may benefit from surgical removal of the gall bladder. Our surgeon is highly qualified for performing laparoscopic (key hole surgery) to remove the gall bladder which is the state of art treatment for the gall stone disease.
2- Inguinal Hernia: Inguinal Hernia is very common disease in all ages. They frequently cause aching pain and if not treated early they may cause even more severe symptoms leading to patients landing in the emergency department. Hernias need surgical repair and our surgeon is experienced in treating them with state of art laparoscopic (key hole) surgery.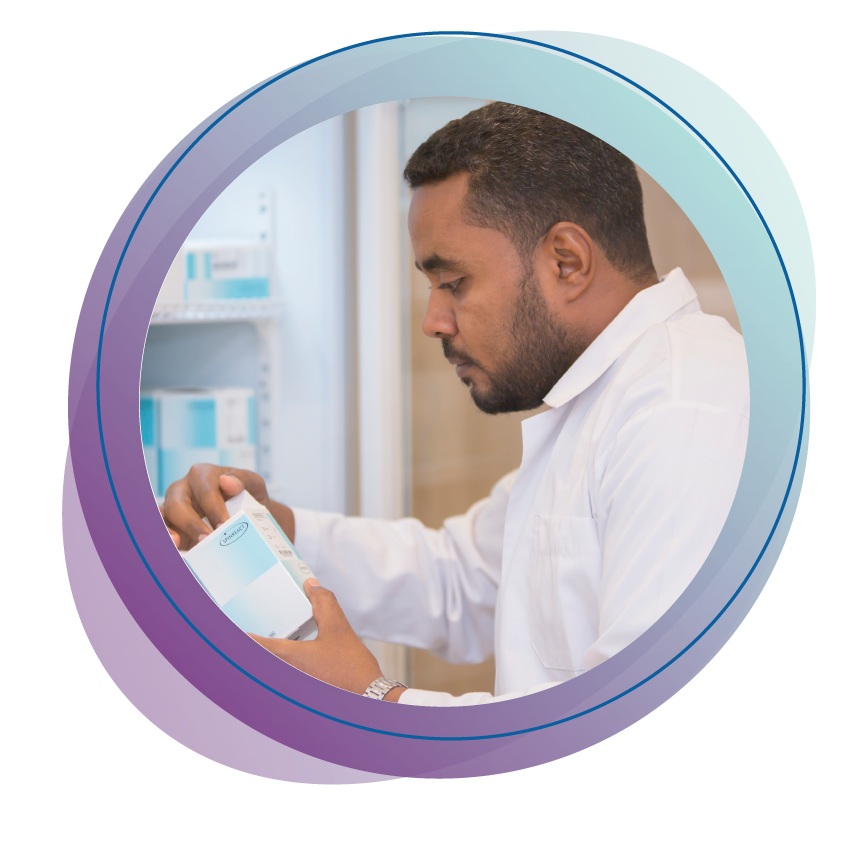 1- Preparation of Medications: Most of the patients with chronic heart diseases are on multiple medications. The center recognizes the difficulty that these, mostly elderly, patients have to endure in trying to organize their daily medications. Hence, the center has developed a service to assist the patients and their families in organizing their daily medications on weekly or monthly basis.
2- Day Care For Heart Failure Patients: For acute deterioration of heart failure patients facilities are provided in the center for short stay and appropriate management to reduce their agony and breathlessness under cardiologist's supervision.
3- Home Visit Services: It is a universal trend in the modern days to care for patients with heart failure and chronic wounds through home visits. So that the patients and families do not have to endure the difficulties of frequent and sometimes daily transportation to the medical facility. This is carried out through trained community nurses who are qualified for the service. Our center is fully geared towards this facility as part of a comprehensive patient care supported by a team of experienced cardiologist and surgeon.
Minor Wounds & Procedures
1- Wound Clinic: Specialized care and follow up of the wounds, such as;diabetic, ischaemic, neuropathic, truamatic, infective, etc.
2- Minor Procedures: Minor surgical procedures are meant to be done under local anesthesia and they are considered as office or clinic procedures. These include skin lesions and small lumps and bumps under the skin. For example; moles, lipomas, ganglions, ingrowing toes nails, etc. Our surgeon, who is highly qualified, is well aware of the cosmetic conerns of the patients. Hence, they are done under great care without compromise to the aesthetic and clincial outcome of the procedure.
The diagnostic procedures undertaken å The diagnostic procedures undertaken at HVC include:
1- ECG Test: Electrocardiography to see the electrical pattern of the heart.
2- Treadmill: Exercise test to see the heart's response to physical stress. Usually done on a treadmil. The machine is designed to give detailed response of a patient's heart to a run of exercise over a period of time.
3- Echocardiography: Duplex ultrasound to see the structure and function of the heart. Performed by a qualified technician and reviewed by the cardiologist.
4- 24 Hour Holter Monitor
: Record of ECG for 24 hours,while the patient is following his/her normal routine, to identify any periodic abnormality in the rhythm.
5- 24 Hour BP Monitor (Ambulatory BP): Blood Pressures do fluctuate during the day. It is important for some patients to identify accurately these fluctuations over a period of time so that the treatment is more personalized and stabilize BP throughout the day. This user friendly device simply and continuously records the BP over 24 hours.
6- X-Rays: Plain chest x ray is an essential part of assessing a cardiac patient. It is done within the center with immediate result and report.
1- Blood Investigation: Routine hematological and biochemical blood tests.
2- Cardiac Enzyme Investigation: Immunological blood tests more specific to heart function.
Sleep study use for patient who is complaining of shortness of breath to roll out obstructive Sleep apnea and Sleep disorders.
In obesity clinic we concentrate on weight reduction with different non invasive modalities.
The center provides full medical check up for pre employment and employment mainly for people who work in industries such as Oil & Gas , Banks, Fire Fitters, Aviation etc.
We provide home visit service for patients who cannot reach the center . Our medical team are very professional in providing such a service in wholestic multidisciplinary approach.
Medical check up for Aviation medicine
Aviation Medical Examiners are certified to assess your fitness to fly or to work in safety critical positions in aviation.
Expatriate fitness examination service.
This service enables an expatriate to obtain a certificate of good health following a fitness examination to prove that such a worker is free from communicable and infectious diseases, thereby allowing him/her to obtain a residence permit within the Oman or to renew his/her current residence.
Pre employment check up includes the basic screening investigations needed to determine the candidate's medical fitness required for employment.
Heart Vascular Center Service
Specialized GP Consultation.
Specialized Consultation for General Cardiology.
Specialized Consultation for Heart Failure.
Specialized Consultation for Vascular Surgery.
Specialized Consultation For General Surgery.
Specialized Consultation for Varicose Vein.
Pre —Employment Full Medical Check UP.
Periodic Full Medical Check UP.
Fitness to Work Check UP.
Visa Medical Check UP Full Service.
Visa Medical Renewal.
Well Being Service (Check UP).
ECG test.
Echocardiography.
24 hour holter monitor.
24 hour BP monitor (ambulatory BP).
Blood investigations.
Cardiac enzymes investigations.
Wound clinic.
Diabetic Foot clinic.
Minor procedures.
Preparation of medications.
Patient quality of life Service.
Varincose vein Procedures.
Home visit services.
Daycare for heart failure patients.
X -Rays.
Pre employment check up.
Fitness to work.
Medical check up for Aviation medicine.
PDO medical check up.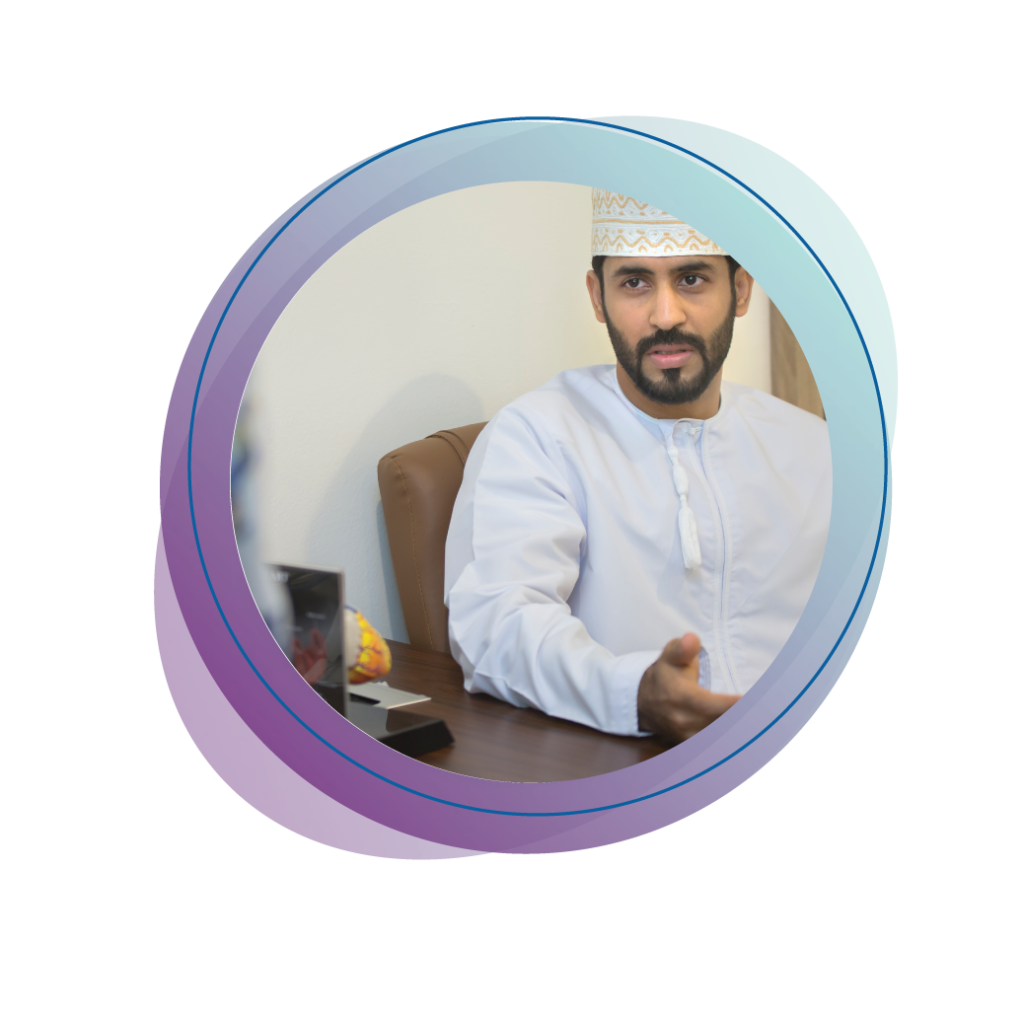 Package for medical check UP:
CBC , Sickling , Blood group, Fasting blood sugar, HBA1 Serum creatinine, Urine analysis, Stool analysis for ova a blood occult" Lipid profile, Liver function test, Hepatitis B-Surface Antigen, Hepatitis C virus, HIV ,Syphilis VDRL, Basic metabolic panel, Thyroid Function Test, Vitamin D screening, Spirometer for pulmonary function test:
ECG

Treadmill stress test

Echocardiography

Chest x-ray

Vision test

Spirometer

Audiometer 
Package for Heart Check UP:
Cardiac consultation

ECG

CXR

ECHO
Summer offer heart package 1
For 69.000 OMR (consultation, TMT, ECHO)
Summer offer heart package 2
For 69.000 OMR (consultation, CBC, RFT, Total Cholesterol, Blood sugar, ECG, Chest Xray)
For 299.000 OMR (consultation, ECG, ECHO, TMT, Cardiac doppler, Holter, ABPM,X Ray CBC, RFT, Total Cholesterol, Blood sugar, Cholesterol )
Tests must be performed for early detection of heart disease.
Dr Matlooba Al Zadjali
General Cardiology & Heart Failure Specialist

Dr. Al Zadjali graduated from Arabian Gulf Medical University AGU in Bahrain in 2002. After two years of clinical practice she did her Masters in Public Health (MPH) 2005 followed by a clinical PhD in Heart Failure from University of Dundee and Ninewells Hospital in 2008. She joined the internal medicine 4 years training program under the Oman Medical Specialty Board (OMSB) in the summer 2008 and spent the final year of her training as a fellow in Heart Failure at the prestigious Imperial College and St. Mary's Hospital in London. Soon after returning from her Fellowship in 2013 Dr. Al Zadjali started working on her dream to enhance heart failure awareness in the public through her post as a specialist cardiologist at the Royal Hospital and the National Heart Center as well as in the MoH in the department of noncommunicable diseases (NCD). Her major achievements are first, to create a home visit care for the heart failure patients in several regions in Oman at a primary care level. Second, to initiate and run a specialized heart failure clinic at a tertiary level at the National Heart Center. Beside her clinical responsibilities she was also the Head of Therapeutic Services Development in the Directorate General of Specialized Medical Care at the MoH. Dr. Al Zadjali has many publications and a frequently invited speaker in national and international conferences in her field of expertise. By joining the International specialized center for Heart and Vascular Diseases she is hoping her expertise are available to the bigger population of Oman through a service that is wholistic, affordable and easily accessible.
Dr Faisal Alam
Senior General & Vascular Surgeon

Is a Senior Consultant General and Vascular Surgeon. He graduated in 1994 from Sultan Qaboos University with BSc in Health Sciences and MD in Medicine. He was trained in General Surgery and was the first to obtain MRCS in Oman in 1999. He later started his higher surgical training in the prestigious Ninewells Hospital in Dundee, United Kingdom and was the first Omani to obtain the Certificate of Completion of Training (CCT) in General surgery from UK in 2008 with a fellowship in Vascular Surgery. Upon his return to Oman, he was promoted to Senior Consultant in General and Vascular surgery in 2009 at the Royal Hospital. He was also academically active in training medical students and surgical residents. He was an Honorary Senior Lecturer at SQUH and was a member of Education Committee (EC) for General Surgical training at OMSB for 2 consecutive terms. He is also an Examiner of MRCS Part B OSCE for the Royal college of Surgeons of Edinburgh and also the college's International Surgical Advisor (ISA) and the Local Convener for MRCS Part B OSCE exam in Muscat. He was the Head of General Surgery department at the Royal Hospital Muscat from 2012 to 2016. He brings with him more than 22 years of clinical experience in various general surgical pathologies and in particular vascular surgery. He is an expert and highly skilled in most vascular surgical pathologies and procedures including Carotid, Aortic, Peripheral Vascular, Vascular Accesses for hemodialysis (AV Fistulas), Lymphoedema, Vascular malformations, Varicose Veins and diabetic foot. He is also experienced in thyroid, breast, hernia and gall bladder diseases and laparoscopic surgeries.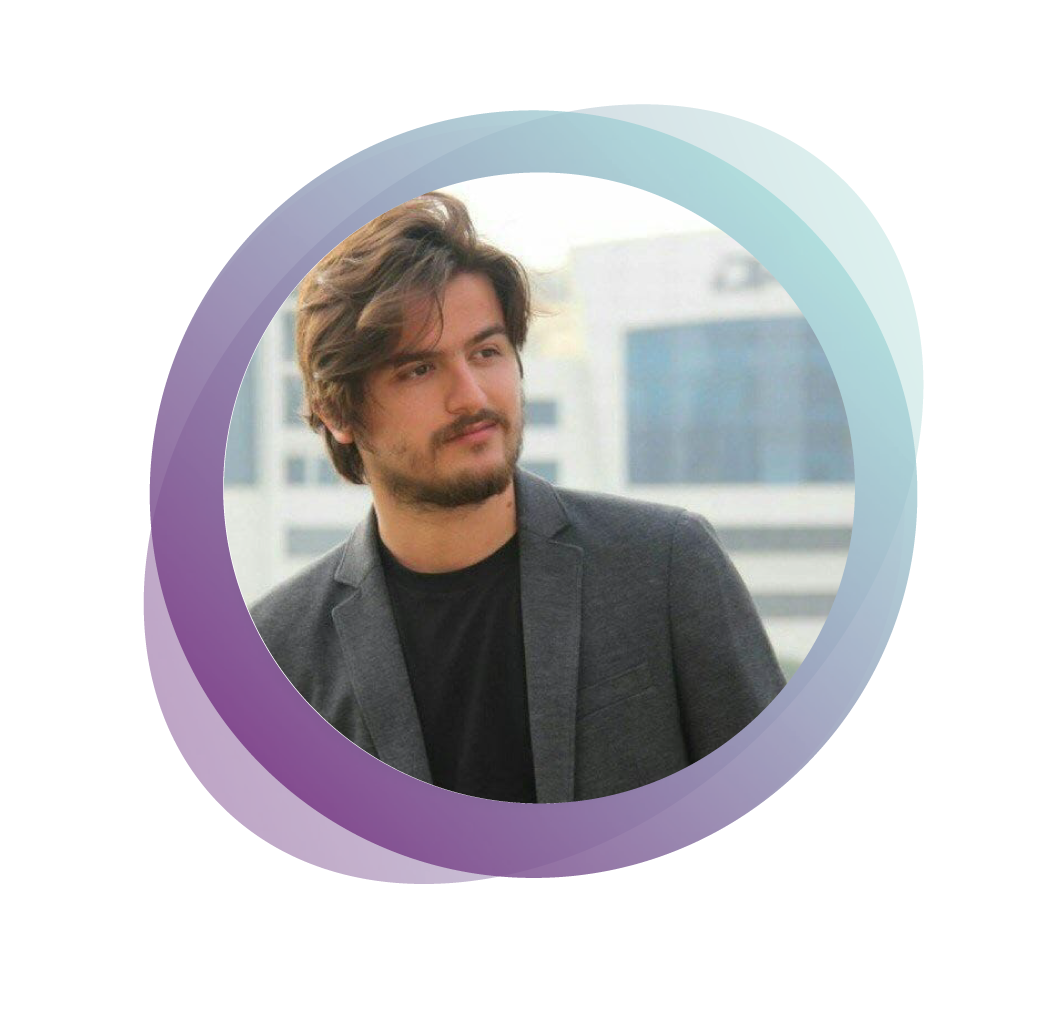 Dr Navid Najafi
General Practitioner

General Practitioner fully qualified experience in diagnosing and treating a variety of common health conditions. He is graduated from Mashhad Medical University in Iran. He is skilled in creating an effective, person centered treatment plan for each patient. He is focus on individual patient, ensuring they receive appropriate, personalised care.
Dr Osama Adnan Mouhammad
Cardiologist

5 years experience in cardiac disease management )coronary artery disease, angina pectoris,heart failure, cardiac arrhythmia, cardiac valvular disease,hypertension)
Dr Iraj Ramezani
General Practitioner

General physician with more than +18 years of experience in hospital emergency and work in the field of diagnosis and treatment of diabetic patients, specialized examinations of employees of industries and factories and offices (occupational medicine), methadone maintenance treatment in addicts.Active listening and excellent communication skills with patients, their families and all staff, addressing patient concerns as the highest priority.
Remember, your health and that of your family is priceless.
Contact Us
For enquiries, appointments, and information about the centre and its services get in-touch:
+968 (2413 8093 - 9596 0998 - 9426 9189 - 9465 6531)
contact@hvcoman.com